<! -- ========================== GROUP NAME ========================== ->
links
<! -- ========================== GROUP PEOPLE ========================== ->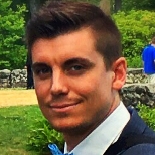 <! -- ========================== GROUP PAGES/TABS ========================== ->
Automated Artificial Intelligence - overview
<! -- ========================== PAGE CONTENT ========================== ->
What is AutoAI? Why Now?
Strategic investments in AI can be a game changer. To fulfill the promise of AI, organizations are tackling skill-set gaps, deployment and governance processes today. In particular, businesses are seeking an alternative where citizen data scientists can quickly get started and expert data scientists can speed experimentation time from weeks and months to minutes and hours. They need a multimodal data science and AI environment where data and analytics specialists collaborate with other experts and optimize model performance end-to-end.
To help simplify an AI lifecycle management, AutoAI automates:
Data preparation
Model development
Feature engineering
Hyper-parameter optimization
AutoAI is available within IBM Watson® Studio with one-click deployment through Watson Machine Learning. Use it with Watson OpenScale to track and measure AI outcomes together with the Watson Studio family.