<! -- ========================== GROUP NAME ========================== ->
links
<! -- ========================== GROUP PEOPLE ========================== -> <! -- ========================== GROUP PAGES/TABS ========================== ->
Service Science (subdiscipline) - overview
<! -- ========================== PAGE CONTENT ========================== ->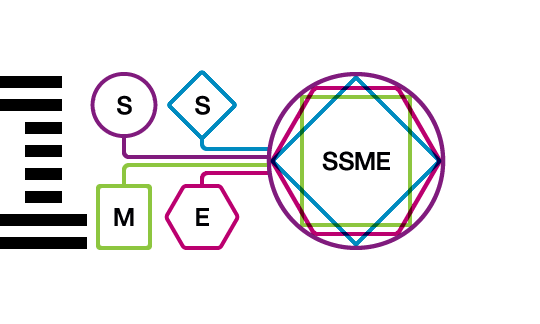 Service Science has been a strategic area of scientific study at IBM Research over the last decade. Historically, IBM has been a leader in applying mathematics, statistics, and operations research to traditional manufacturing problems such as supply chain management, transportation optimization and logistics management. While these concerns continue to be of importance to manufacturing companies, the shift towards service-based economies in certain parts of the world are bringing new business concerns to focus. Industry leaders need guidance on how to innovate, manage, evaluate and optimize their service businesses.
IBM Research is actively working with the world-wide research and academic communities to help define research directions for Service Science. These activities include new academic initiatives such as Service Science Management and Engineering (SSME) and sponsoring several conferences in this area to stimulate research and cross-disciplinary collaboration. The mission of the Service Science Professional Interest Community (PIC) is to stimulate this cross-disciplinary research and provide a forum within the IBM Research community in the study of theory, methods and application of service science, management, engineering and practice. In doing so, the PIC intends to positively influence and impact the external research community, collaborate with top researchers in the mission areas and attract top graduate student talent as potential hires.Service Science Research tackles difficult problems using the following approaches:
Service Analytics---Exploring the use and application of advanced analytic technologies to address the information service and business analytic challenges faced by enterprises.


Business Architecture and Process Innovation---Designing and implementing a holistic approach to improving the foundations and practice of transforming global enterprises.


Complex Service Systems Modeling, Engineering and Simulation---Modeling, engineering and simulating complex real-world service systems, and delivering complex IT Services.


Service Quality and Experience---Creating and building advanced technologies intended to make workers more effective and processes more robust.



Service Science Research Areas
Service Design and Strategy

Value proposition and measurement

Complex system modeling, optimization, simulation

Business models, services value modeling

Industrialization of service
Service Analyics

Applying Analytics and Cognitive Techniques applied various stages of Service Lifecycle
Service Modeling, Monitoring & Management

Modeling service systems, policies, formal representations, languages
Service Quality, Excellence

Compliance, effectiveness, sustainability

New measures & regulations
Service Delivery and Operations

Productivity and versatility

Service operations management

Service delivery models, channels
Business aspects of Service Components and Composition

Human capability augmentation, self service

Pricing of services
People in Services

Customer behavior in networked environment, service social network and models

Organizational relationship, alignment, and culture
Service Innovation, Marketing and Management

Service Management, Service Marketing, and Service Economics, Competitiveness Analysis

Community Highlights

IBM's T. J. Watson Research Center and IBM Almaden run yearly
Services Research Symposium
In these symposiums, faculty and students doing research in the topic areas listed above are invited to submit an abstract for participation in the symposium. More details can be found at:
2013 Symposium: 2013 Yorktown's Services Research Smposium.
2014 Symposium: 2014 Almaden's Services Research Symposium.
2015 Symposium: 2015 Yorktown's Services Research Symposium.


Service Science PIC Targeted Conferences