<! -- ========================== GROUP NAME ========================== ->
links
<! -- ========================== GROUP PEOPLE ========================== -> <! -- ========================== GROUP PAGES/TABS ========================== ->
Electrical Engineering - overview
<! -- ========================== PAGE CONTENT ========================== ->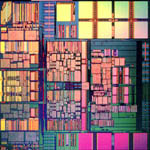 One of the striking aspects in the advancement of computer technology has been the ongoing improvement in system throughput, increasing twofold every 12 to 18 months. The shrinking of devices and the associated increase in performance, in line with Moore's Law and Dennard scaling rules for device miniaturization, have played an important part in this progress. An equally important aspect has been the progress in VLSI circuit and chip design, design automation, design verification and the packaging from chip to system level. Electrical engineers at IBM Research continue to play a key role in each of these areas.
---
Notable Electrical Engineers Past and Present Electrical engineers who made IBM Research famous
Our Work Environment IBM Research labs
Research Critical to IBM and the World Timelines, press releases, story archives, patent portfolios, YouTube videos
A Career in Electrical Engineering at IBM Research Advice from new and long-time IBM researchers
---
NEWSMAKERS
Pat Goldberg Best Paper Awards for 2011 announced Awards focus on recording areal density on barium ferrite tape; saving energy in POWER7; developing a framework for ZK-PoK protocols; scaling up low-rank matrix-factorization algorithms to massive data, and developing organic packages with embedded phased-array antennas for 60-GHz wireless chipsets.
Simpler tools for more complex systems Optimization solutions are already used to solve work shift scheduling, transportation or finance problems -- and now, says Gabi Zodik, they will be used to automate the systems engineering design process. [IBM Research Blog]
Seven new IBM Fellows join a distinguished tradition of excellence and innovation Three are from IBM Research: Paul Coteus, Ron Fagin and Ruchir Puri.
Inventors' Corner: System and method for cortical simulation IBM Researcher Dr. Dharmendra Modha talks about mimicking the cognitive systems and function of the brain's cortex. Video interview.
Made in IBM Labs: Researchers demonstrate future of computing with graphene, Racetrack and carbon nanotube breakthroughs Researchers unveil exploratory research breakthroughs that could lead to major advancements in delivering dramatically smaller, faster and more powerful computer chips.
IBM and ABB scientists collaborate to improve energy transmission for more efficient grids With advanced simulations and supercomputing power, the Swiss scientists have simulated realistic models of the material comprising approximately one million atoms.
From ruins to recovery Haifa researcher Gilad Saadoun joins CSC post-tsunami recovery efforts in Sendai, Japan.
We won an Emmy!A Fox-IBM Research project born out of Almaden won an Engineering Emmy award for Innovation from the Academy of Television Arts and Sciences. Read the press release.
Pat Goldberg Best Paper Awards for 2010 announced Winning papers focus on double patterning lithography, the distinct elements problem, discrepancy minimization and nested virtualization.
Dr. Tze-Chiang Chen receives IEEE honor for technology leadership Thanks to this electrical engineer's contributions, microprocessors run at about 4 GHz with 1-2 billion transistors per processor.
Last updated on August 27, 2012
Related IBM Research links
Resources for students
General resources