<! -- ========================== GROUP NAME ========================== ->
links
<! -- ========================== GROUP PEOPLE ========================== ->

<! -- ========================== GROUP PAGES/TABS ========================== ->
Next Billions - overview
<! -- ========================== PAGE CONTENT ========================== ->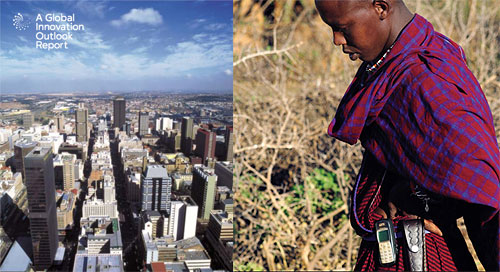 Five of the the six billion people on Earth do not have access to computing technology. But that's changing. In Africa, for example, mobile phone subscribers jumped from 10 million to 400 million between 2004 and 2009. What does it mean to make software that specifically targets these markets? Can software empower the poor in meaningful ways? We believe social computing has a powerful role to play in the developing world, but tapping that power will require a radical rethink of how we design, build, and profit.
Read our
Next Billions Manifesto
Projects
IBM Picture Discussions - a mobile audio visual discussion system for low literacy populations
Community Resource Messenger - a mobile phone system that creates more effective linkage between the homeless and their case workers
Spoken Web Social Navigation - a collaborative filtering system that helps farmers in rural India navigate to information about crops, pesticides, government subsidies, etc. provided by fellow farmers on the Spoken Web.