<! -- ========================== GROUP NAME ========================== ->
links
<! -- ========================== GROUP PEOPLE ========================== ->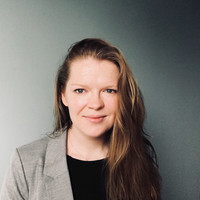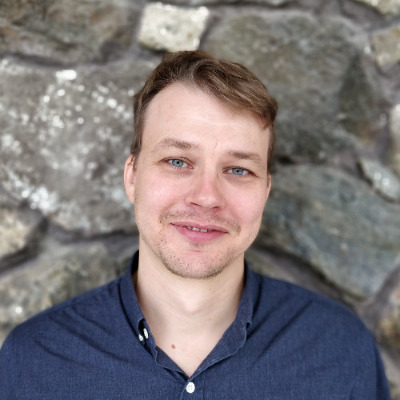 <! -- ========================== GROUP PAGES/TABS ========================== ->
Social Infrastructures for Smarter Cities - overview
<! -- ========================== PAGE CONTENT ========================== ->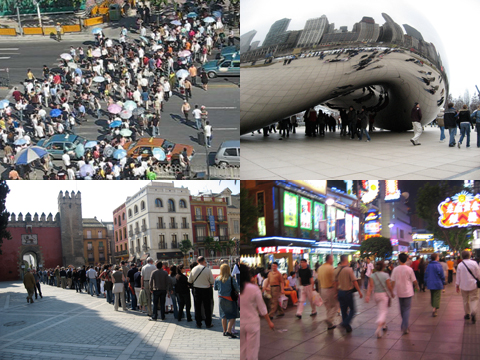 The majority of the world's population now lives in urban areas, and the growth of cities shows no signs of slowing. Both the pressures of continued immigration and the cumulative effects of unsustainable water, energy, and waste management policies create a vital need to address the problems of urban areas. The Social Infrastructure for Smarter Cities project is exploring ways in which technologies may be used to make cities more effective, more sustainable, and more livable places by enabling urban inhabitants to be first class participants in urban systems.
This project intersects with our work on Crowd Architectures, since, of course, cities are where the crowds are.
Research
Smarter Sustainable Dubuque (SSD). This project – headed by Milind Naphade and team – operates in partnership with Dubuque, Iowa, to design, deploy and study cloud-based smarter systems for managing water, energy, traffic and other elements of urban infrastructure. The work carried out by the Social Infrastructures team focuses on evaluating how such systems are received, used and experienced by ordinary citizens.
Smarter Water (2010). This involved a 16-week deployment of a web portal that enabled 300+ Dubuque households to see daily (and hourly) feedback on their water use. The system resulted in a 6.6% reduction in water use compared to a control, and a survey and interviews shed further light on the system's adoption, reception and use. Available materials include a summary of the project, a full project report (40+ pages), and a study (10 pages) was presented at CHI 2012.
Smarter Electricity (2011). An electricity web portal – deployed to 700+ households for about 16 weeks – enabled residents to monitor their electricity usage and provided suggestions on ways to reduce usage. A summary of the project can be found here. The results are documented in a study (10 pages) to be presented at CHI 2013.
Smarter Citizen Engagement (2012). This work is just beginning, but will explore ways of increasing interaction between cities and their citizens.
Mobile Crowdsensing. Also see the Mobile Crowdsensing project under Crowd Architectures.
Smarter City Challenge, Helsinki. This was an intense 3-week project carried out under the auspices of IBM's Smarter City Challenge program. In this Challenge, a team of 6 IBM'ers from around the world worked with stakeholders in Helsinki to further develop the Open Helsinki Strategy vis a vis Open Data and Data Visualization. Available information include a blog post by two of the participants, a press release by the City, and a final report.
Study Group: People Systems for Smarter Cities. This is a weekly IBM study group that investigates human and social factors as they apply to Smarter Cities. IBMer's interested in participating can contact Tom, or check out the People Systems community for more information.
Associated Teams
Relevant Materials