<! -- ========================== GROUP NAME ========================== ->
links
<! -- ========================== GROUP PEOPLE ========================== -> <! -- ========================== GROUP PAGES/TABS ========================== ->
IBM Family Science - overview
<! -- ========================== PAGE CONTENT ========================== ->

Welcome to 2020 Family Science Saturday
Visit our FACEBOOK page for more pictures and comments from last year.
IBM Research offers a Family Science program for elementary school students in grades 4 and 5. This is a hands-on science program developed by scientists at IBM who believe that science should be fun!
Children work together with their parents on science experiments in:
Kitchen Chemistry
States of Matter
Polymer Science
Introduction to Electronics
Algorithms
Wave, Sound & Light
Experiments are used to show children that science is part of everyday life, is something they can achieve and that it sometimes is messy and fun!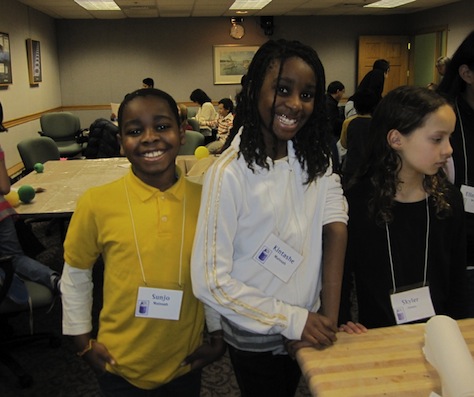 Children are selected by participating local elementary schools in the districts where the IBM volunteers live. The primary goals are to expose the children and their parents to science and to demonstrate the relevance of science to the students' lives. The program is Watson's local educational outreach program and is offered at no cost to participants. To reach a larger audience than the modest number of students who attend our workshops, we ask these children to discuss the workshop activities with their teachers and then share their workshop experience with their classmates in school by conducting a workshop in class.
To reach still more students, local Girl Scout troops and local school districts select Peer Teachers - high school and middle school students - to attend our sessions, where they assist the IBM instructors and learn the techniques of hands-on science teaching. These students then conduct workshops for Brownie Troops and in elementary school classrooms in their own districts. The older students are a resource for elementary school teachers who need help in science teaching. Additionally, this exposure to the joys of teaching encourages the peer teachers to consider teaching as a career option. The elementary school students who are taught by these high school and middle school students experience science learning in a fun-filled, non-threatening environment.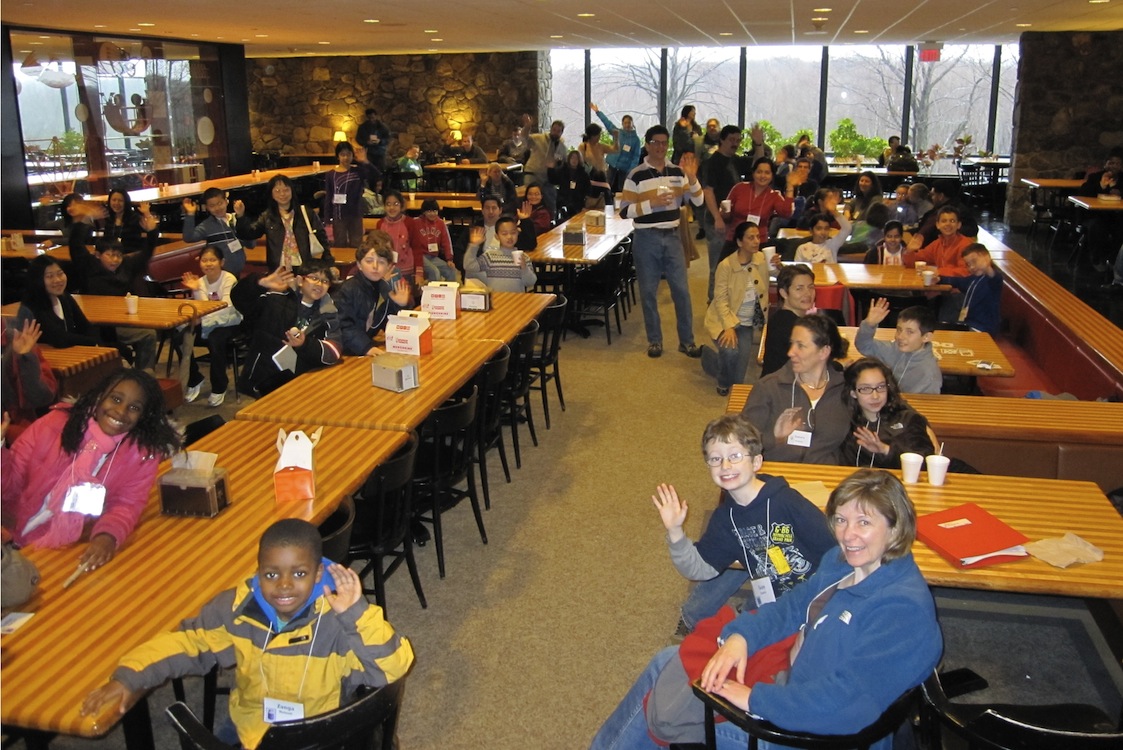 Contact
For questions, please contact Grace Kaplan grace.kaplan@ibm.com