<! -- ========================== GROUP NAME ========================== ->
links
<! -- ========================== GROUP PEOPLE ========================== -> <! -- ========================== GROUP PAGES/TABS ========================== ->
PURBA 2012 - Second Workshop on Pervasive Urban Applications - overview
<! -- ========================== PAGE CONTENT ========================== ->

WELCOME TO THE PURBA 2012 WEBSITE!
The Second Workshop on Pervasive Urban Applications (PURBA) will take place in conjunction with the Tenth International Conference on Pervasive Computing in Newcastle, UK, on June 18-22, 2012.
Over the past decade, the development of digital networks and operations has produced an unprecedented wealth of information. Handheld electronics, location devices, telecommunications networks, and a wide assortment of tags and sensors are constantly producing a rich stream of data reflecting various aspects of urban life. For urban planners and designers, these accumulations of digital traces are valuable sources of data in capturing the pulse of the city in an astonishing degree of temporal and spatial detail. Yet this condition of the hybrid city – which operates simultaneously in the digital and physical realms – also poses difficult questions about privacy, scale, and design, among many others. These questions must be addressed as we move toward achieving an augmented, fine-grained understanding of how the city functions – socially, economically and yes, even psychologically.
This workshop is the second in this series building upon the successful PURBA 2011 workshop. It aims to bring together researchers and practitioners to discuss and explore the research challenges and opportunities in applying the pervasive computing paradigm to urban spaces. We are seeking multi-disciplinary contributions that reveal interesting aspects about urban life and exploit the digital traces to create novel urban applications that benefit citizens, urban planners, and policy makers.
A report on the 2011 edition has been published on IEEE Pervasive Computing Magazine.
You can mark your attendance and see who is attending on the LinkedIn events site.
News
The workshop will be help on June 19th, from 9:00 to 17:30.
This workshop attracted significant interest and many interesting submissions. In total 14 papers were submitted, of which we accepted 7 for presentation. See Accepted papers for the list of papers.
We are proud to announce an IBM sponsored best student paper award
Important Dates (preliminary)
| | |
| --- | --- |
| Full paper submission | Friday, March 9, 2012 |
| Author notification | Friday, April 6, 2012 |
| Camera ready | Friday, April 20, 2012 |
| Workshop | Tuesday, June 19, 2012 |
Sponsors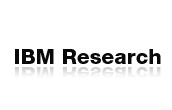 Organizers
IBM Research, Smarter Cities Technology Center, Ireland
Culture Lab, Newcastle University, UK
MIT, Senseable City Lab, USA
Important Dates
Paper submission:March 9,2012
Author notification: April 6, 2012
Camera ready: April 20, 2012
Workshop: June 19, 2012