<! -- ========================== GROUP NAME ========================== ->
links
<! -- ========================== GROUP PEOPLE ========================== ->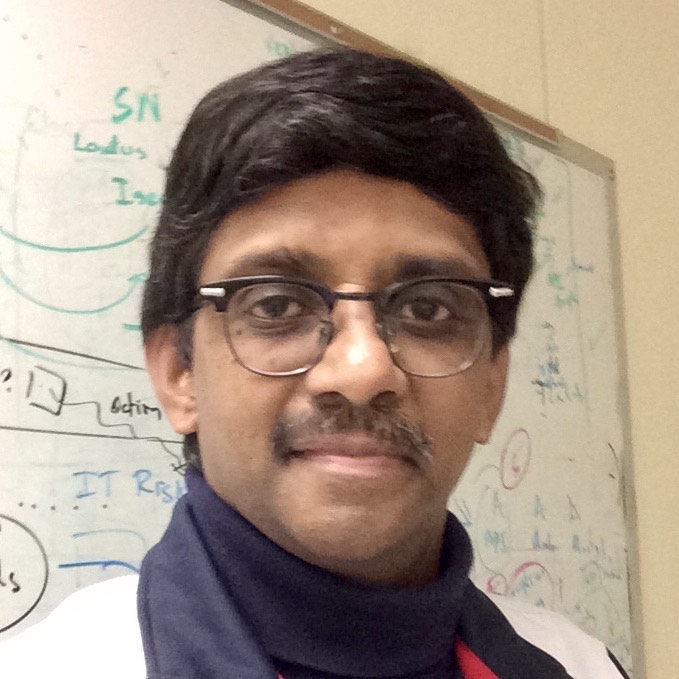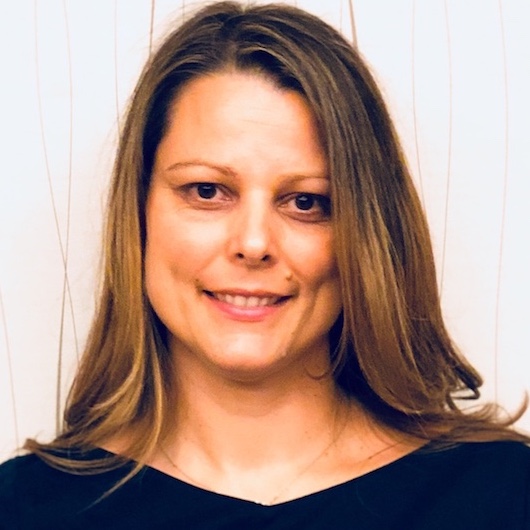 <! -- ========================== GROUP PAGES/TABS ========================== ->
Services and API Ecosystems - overview
<! -- ========================== PAGE CONTENT ========================== ->
The API Economy
A few years ago, web services "mash-ups" were the first signs of an entirely new services economy built on IT. Freely available application programming interfaces (APIs), openly available data, and a willingness to experiment with non-traditional business models were among the early drivers of this new paradigm. This trend of rapidly composed and flexibly managed services is emerging now in the mainstream of enterprise computing, and the resulting Scalable Services Ecosystems are presenting a disruptive, fast-changing and agile way of composing business solutions.
A new as-a-service economy is emerging with value being provided and consumed through APIs.
Cloud, mobile and social are fueling the hyper-growth of API-centric, business as-a-service economies
Companies that were born on the web are co-creating value with others through APIs at an accelerated pace; enterprises are starting to explore them
Agile, scalable, and consumable business as-a-service will shift the business services market similar to the shift of IT delivery through cloud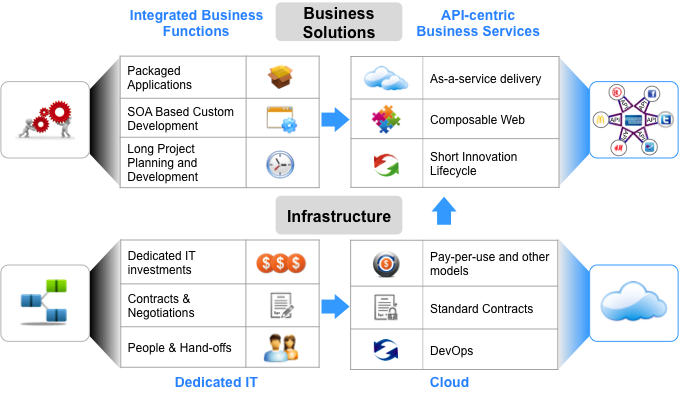 This API-centric approach is also transforming the engagement and business models for traditional enterprises.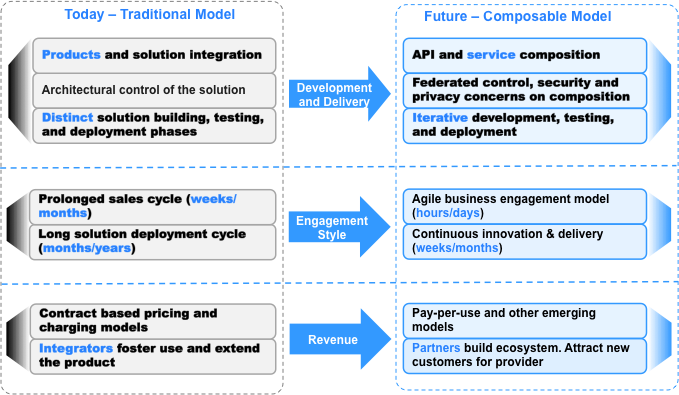 API/Services Ecosystem Research
We have a global research initiative to define and drive IBM's contribution to the services API economy.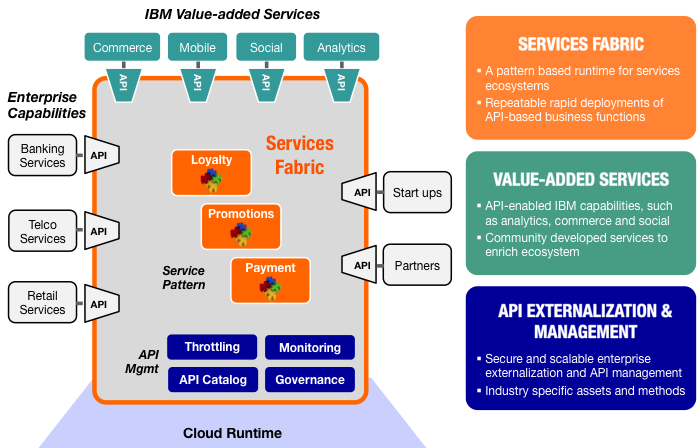 Contact:
Arjun Natarajan: arjunn
us.ibm.com

Services research
Cloud Services Research
Business Reference