<! -- ========================== GROUP NAME ========================== ->
links
<! -- ========================== GROUP PEOPLE ========================== ->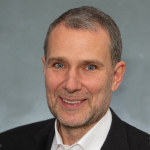 <! -- ========================== GROUP PAGES/TABS ========================== ->
Cognitive Education and Interactions - overview
<! -- ========================== PAGE CONTENT ========================== ->
The Education industry is at a tipping point. On the one hand, there are enormous challenges that arise due to large gaps between demand and supply of quality education, misalignment between education and employment, and the one-size-fits-all approach to education that is leading to widespread student disengagement. On the other hand, we are also witnessing the start of a paradigm shift in the use of technology in teaching and learning. Publishers are increasingly going digital, there is much greater use of technology within classrooms, and even outside the school, tablets and other personal devices are making learning an anytime, anywhere activity.
This digitzation of the Education industry is leading to a tremendous amount of electronic data being generated about teaching and learning, about content, methods and outcomes. When harnessed through analytics, these can unlock deep insights to transform our approach to pedagogy and learning. Moreover, the emergence of conversational and multi-modal systems, gamification, physical-digital interaction, AR/VR etc. is leading to new ways of engagement and creating fundamentally new learning experiences. The confluence of these trends will define the next generation of cognitive learning that can transform outcomes and re-shape the education industry.
At IBM Research India, we are developing a suite of cognitive and interactive technologies to transform learning experience across the life of a learner – from early childhood to K-12, Higher Education to vocational and corporate. Our goal is to make learning deeply personalized and engaging, with the objective of improving outcomes and eventually placing learners on successful career pathways.
Our research agenda is shaped and refined through a continuous dialog with educational institutions, education policy makers, content developers, education technology companies and other industry partners and domain experts. We work closely with colleagues across IBM's world-wide Research labs and business units on this exciting agenda to conceive next generation learning methods, tools and platforms, and drive individual and societal success. This is our "moon shot" and we are constantly looking for researchers passionate about Education and technology to come and work with us.
Contact: Bikram Sengupta (bsengupt@in.ibm.com)