<! -- ========================== GROUP NAME ========================== ->
links
<! -- ========================== GROUP PEOPLE ========================== ->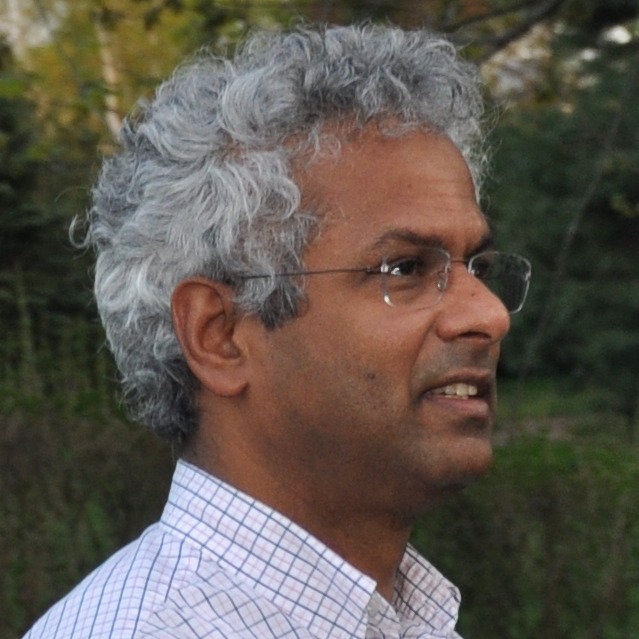 <! -- ========================== GROUP PAGES/TABS ========================== ->
Local Event Marketing Kit - overview
<! -- ========================== PAGE CONTENT ========================== ->
LOCAL EVENT MARKETING KIT AND CONTEXTUAL CUSTOMER ENGAGEMENT
Key Personnel: Chandra Narayanaswami, Scott McFaddin, Kim Hendrix, Ajay Deshpande, Chris Milite, Chris LoGiudice, Gregory Keys.
"Local Event Marketing Kit" work, which was done with data provided by a leading grocer (2014-2016), uses advanced machine learning techniques to compute the influence of local events on customers, products, and stores based on past purchase history and catalog of local events (community, sporting, ethnic, weather) and then create targeted marketing campaigns and demand forecasts. The work enables large national retailers to connect with consumers in a much more local, timely, personal and meaningful way than was possible earlier. This is the earliest work, to the best of our knowledge, that combines external and internal data sets for these problems. Local and weather events that caused similar effects on sales were clustered to automatically group future events into previously examined event types. This work was publicly showcased in 2016 at the National Retail Federation annual Big Show that brings several thousand retailers together. Portions of this work were in instantiated in by IBM product teams in IBM Demand Insights and IBM Metro Pulse. IBM Metropulse peforms demand forecasting, assortment mix planning and new store location planning at a hyperlocal level by combining internal data likes sales, pricing, promotions, etc., with external data such as demographics, events, weather, and competitor actions.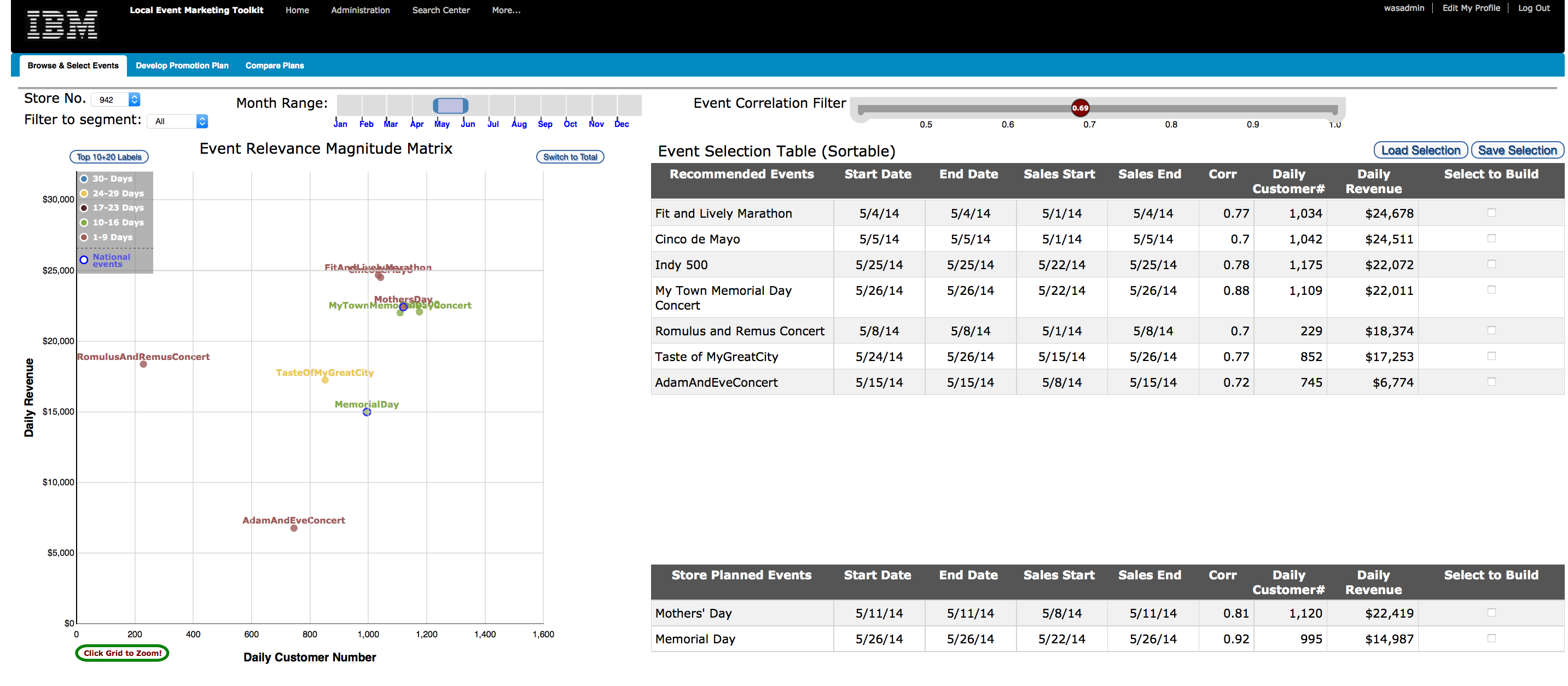 Another novel idea and technology "retail customer engagement zones" (2014-2016) where a competitor's zone of influence is computed as a time varying function per product based on factors such as customer's observed locations and travel patterns, and purchase history, local events and weather, competitor's relative pricing and marketing incentives, and social media signals.
Listed below are some pending US Patent Applications Related to the above projects.