GeoCam - overview
<! -- ========================== PAGE CONTENT ========================== ->
This work from 1996-98 investigated building GPS aided consumer devices. It was around this time when consumer GPS devices and digital cameras were starting to become available as separate devices for early adopters (some pictures below). We built a novel system to geotag images automatically by discretely coupling the digital cameras with GPS devices via serial cables and a laptop computer (see pictures below). We then used the system to provide turn by turn directions with images by providing maps assisted with images of landmarks captured by a GPS assisted digital camera. This patented work (US 6,504,571 and 7,084,903 filed in 1997 and issued in 2003, and 2006 respectively) was one of the first to combine maps with images of landmarks for providing easy to use directions. As far as we know it was also the first effort to automatically geotag images captured by consumer digital cameras and also watermark such data into the image. This feature is of course now common in smart phones and affordable digital cameras, but first started to emerge in high end cameras in the early to mid 2000s (see Geotagged Photograph).
The work was also described in the IEEE Computer magazine publication, Expanding the Digital Camera's Reach, and also used to provide directions between IBM Yorktown Heights, NY and IBM Hawthorne, NY in 2005 for summer interns on a public IBM web site (see picure below, the link http://domino.research.ibm.com/hr/w3www_summer_watson.nsf/pages/hawtoyrktwn.html was operational from May 2005 to 2010 or so)
.
Take a right on to 9A North when you exit IBM and keep going till you see signs for Saw Mill Parkway (SMP) North (you will also see a Quality Inn on your right here). Take SMP North and bear right. Soon you will see signs for exit 26 for Taconic Parkway to Albany. Take Taconic Parkway North at the exit. Keep going north till you see signs for Pines Bridge Road. Take the exit and at the end of the ramp take a right and keep going till you see signs for IBM T.J. Watson Research Center on your left. Enter IBM and go up the hill and pass the security gate. Soon you will see a glass and stone building on your left. Follow signs to the parking lot and then to the main lobby.
Get out of the parking lot at the back of the building and take a right and go past the IBM security gate. At the end of the road down the hill take a right at the stop sign and keep going till you see signs for Taconic State Parkway South. Take a left at this point and keep going south on Taconic Parkway till you see signs for Sprain Parkway to New York City and Saw Mill Parkway to Yonkers. Bear left and take Sprain Parkway South and take the exit for 100C to Eastview. At the end of the ramp take a right towards Eastview and keep going east till you see signs for 9A. Take a right and get on to 9A North. Soon you will pass Tops Appliance City. Bear right and within 100 yards you will see signs for IBM TJ Watson Research Center Hawthorne. Take a right here and follow signs to reach the parking lot.
2005 Summer Intern Page Directions between IBM Hawthorne and Yorktown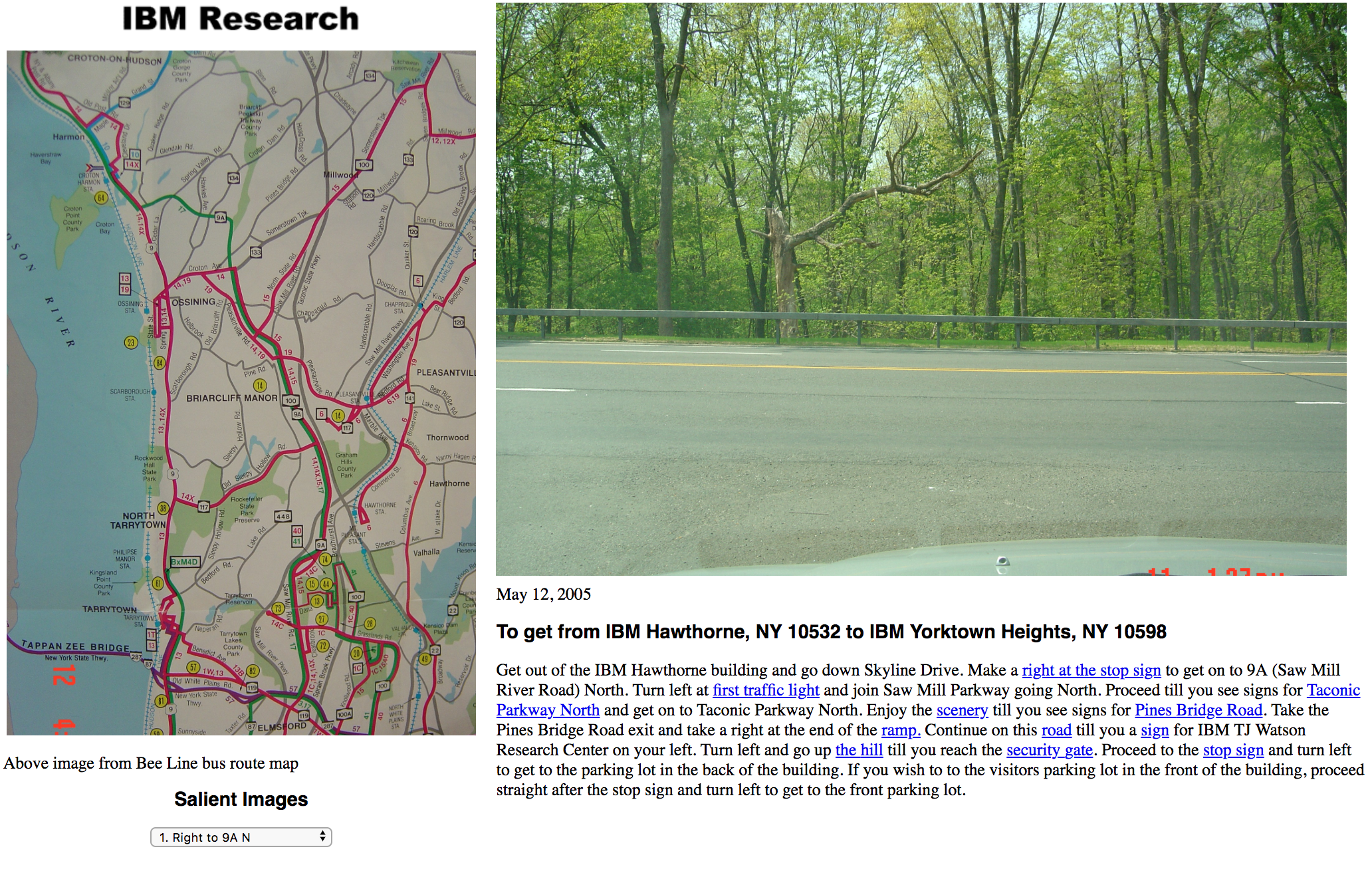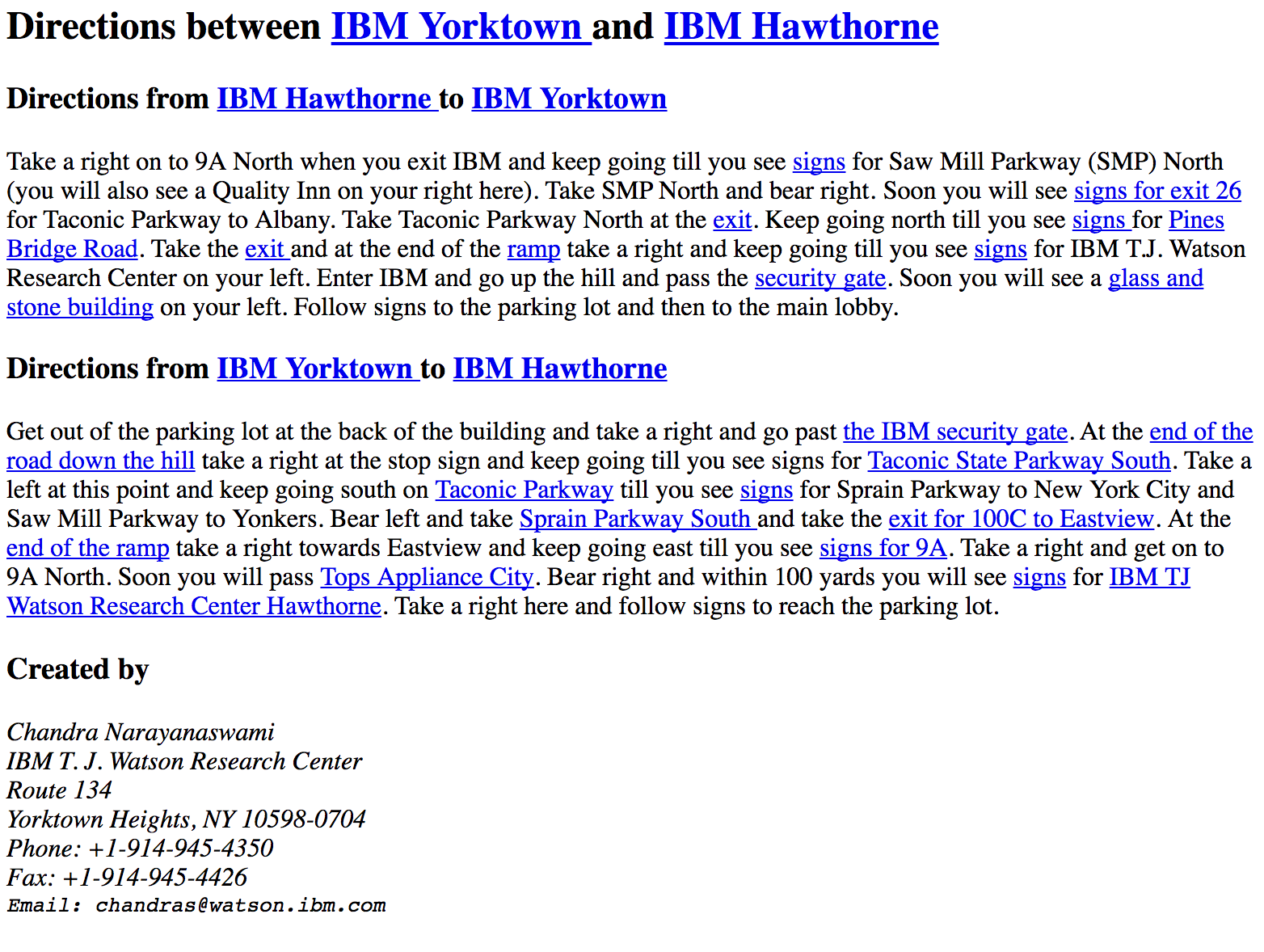 Project Photos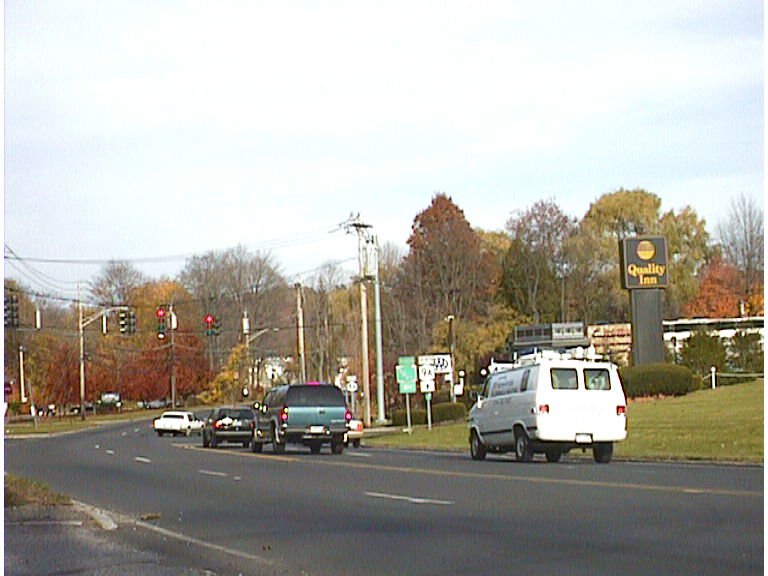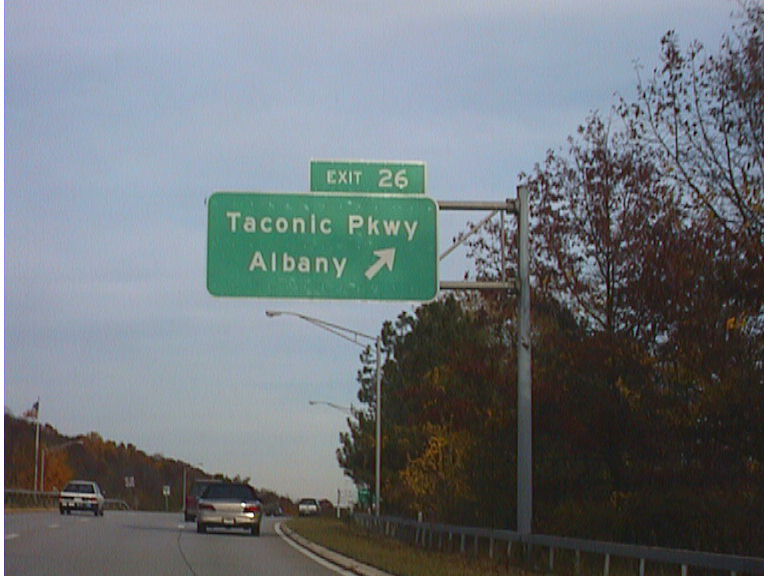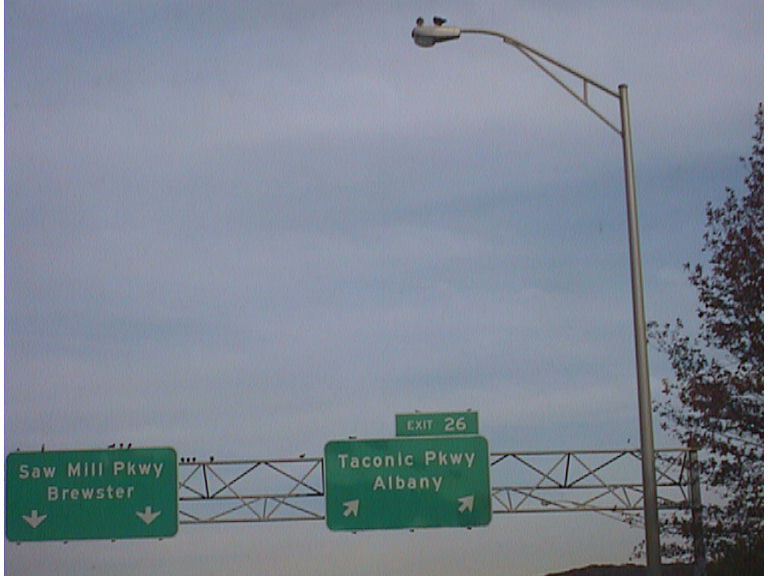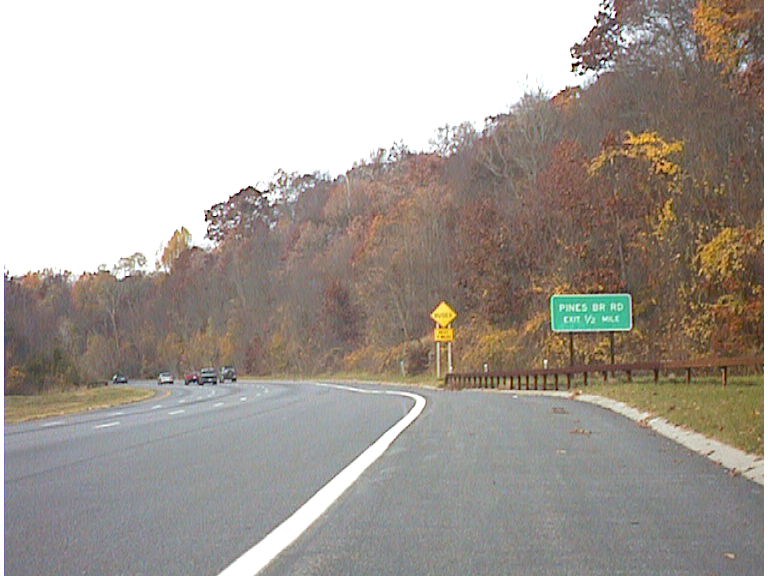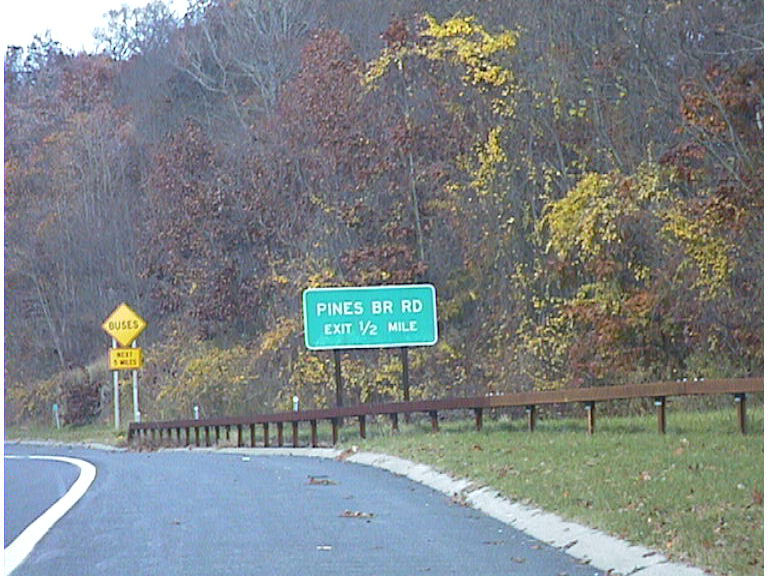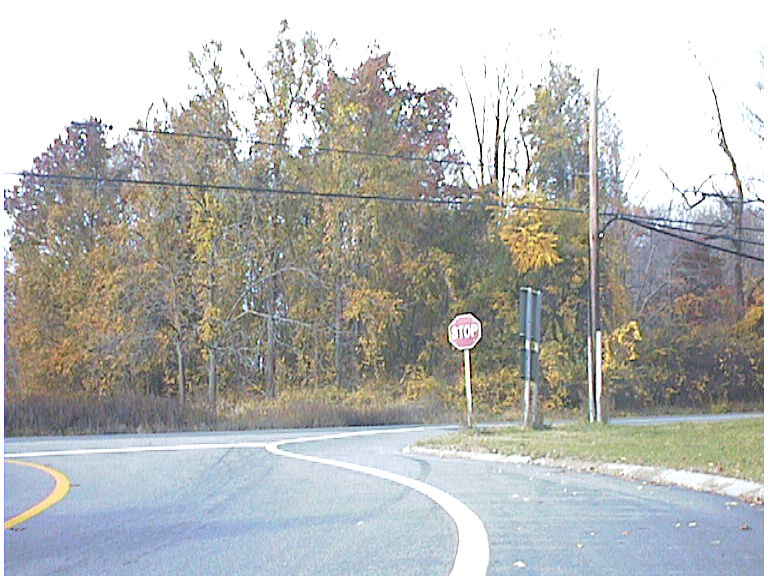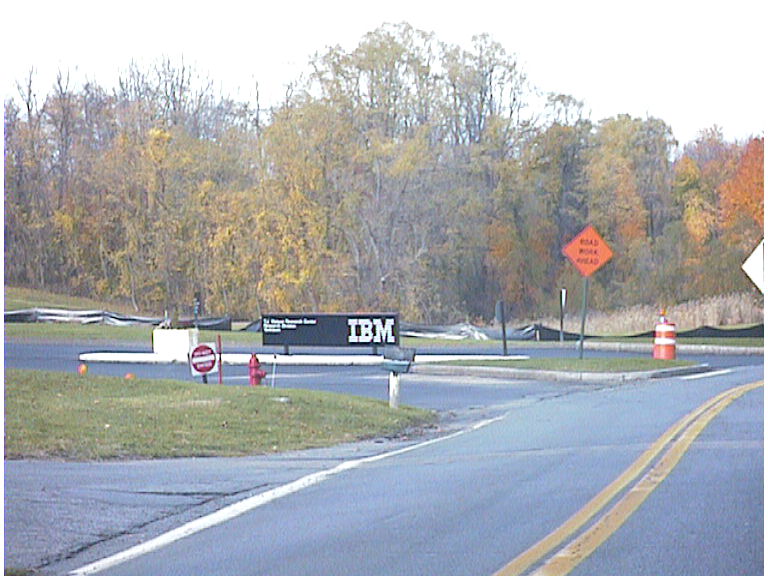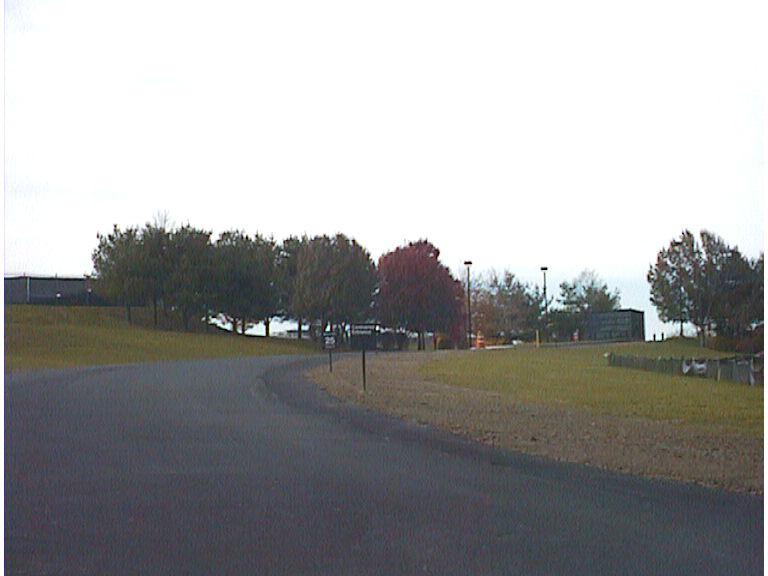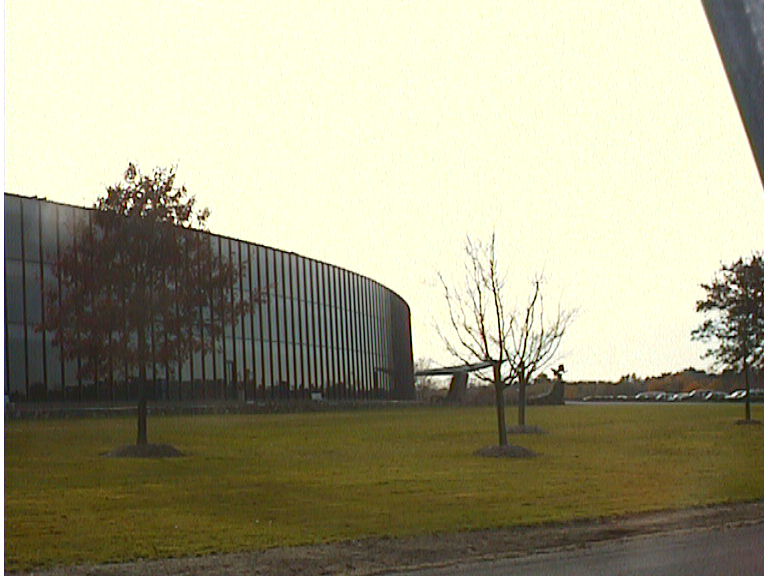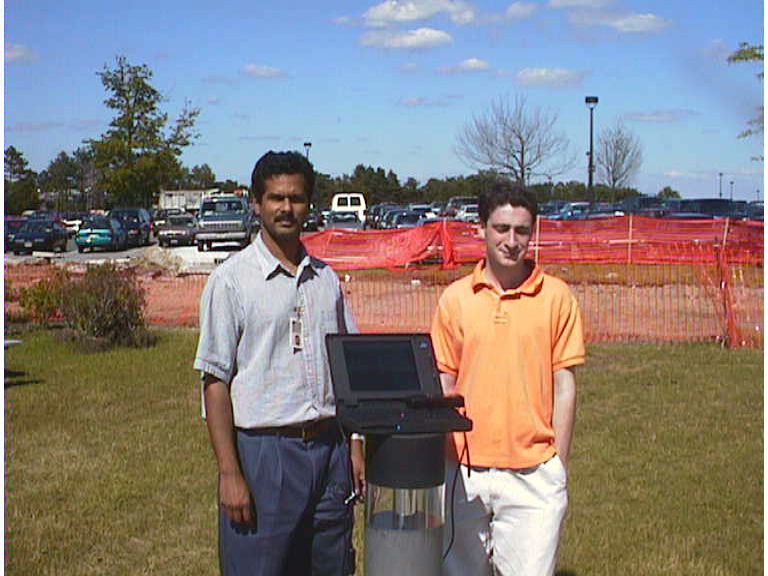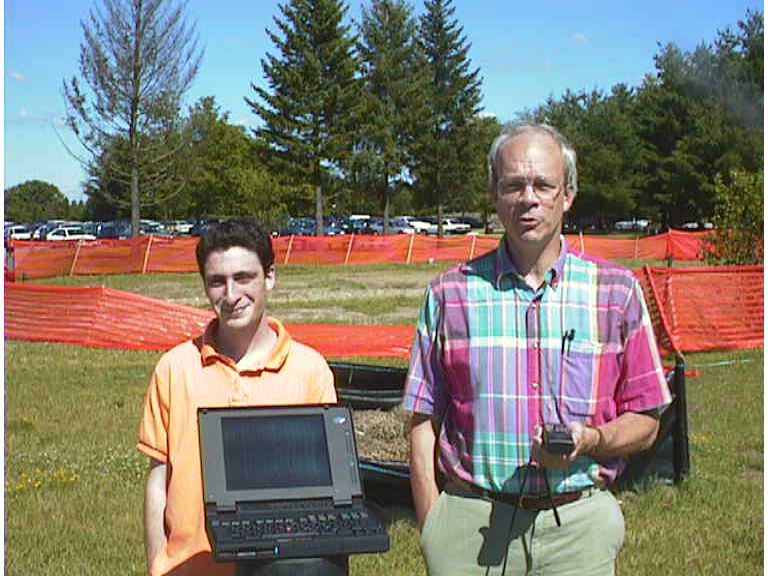 ---
Directions from IBM Hawthorne to IBM Yorktown
(June 2005) Directions from IBM Hawthorne to Yorktown Video