<! -- ========================== GROUP NAME ========================== ->
links
<! -- ========================== GROUP PEOPLE ========================== ->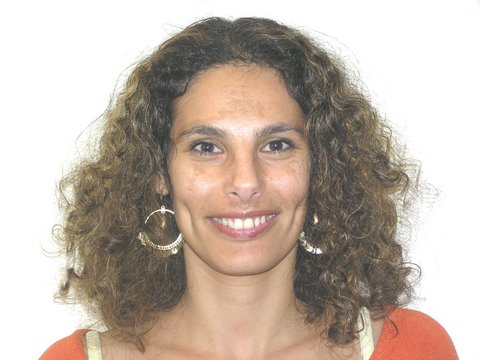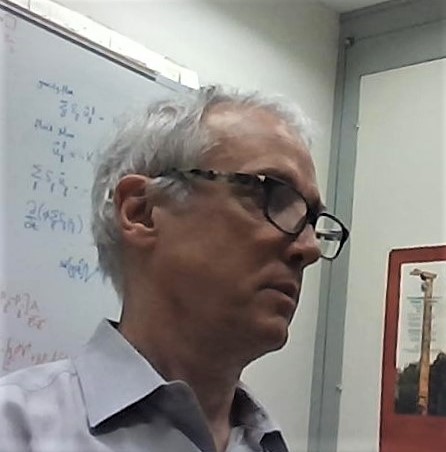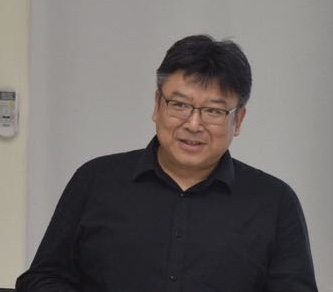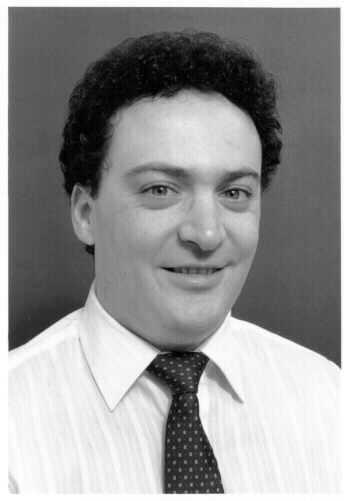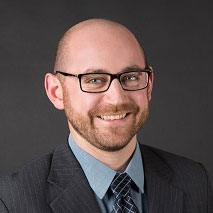 <! -- ========================== GROUP PAGES/TABS ========================== ->
Center for Optimization under Uncertainty Research - Northeast Regional Conference
<! -- ========================== PAGE CONTENT ========================== ->
The Northeast region has a rich history of eminent leaders in the fields of mathematical sciences related to optimization under uncertainty and optimal control under uncertainty. In this tradition, the Mathematical Sciences Department at the IBM Thomas J. Watson Research Center formed the Center for Optimization under Uncertainty Research (COUR, pronounced "kor") across IBM Research, with the mission to fuel innovation around advanced solutions, results, methods and algorithms that provide a mathematical basis for optimizing and controlling decisions when non-negligible uncertainty is present.
At a formal kickoff event for COUR in January 2016 (http://researcher.watson.ibm.com/researcher/view_group_subpage.php?id=7536), there was a strong consensus that we should create an annual conference in the Northeast region that brings together local world-class researchers in the related fields of mathematical sciences with a program comprising presentations of high-quality advanced research in areas related to optimization and optimal control under uncertainty, generally interpreted, including work in progress and open problems and possibly panels session around topics of interest and future directions.
To this end, with support from IBM Research, we are happy to announce the inaugural Northeast Regional Conference on Optimization and Optimal Control under Uncertainty (OOCuU) to be held in December 2016 at the IBM Thomas J. Watson Research Center in Yorktown Heights, NY, (https://www.research.ibm.com/labs/watson/). This event is sponsored by COUR, in collaboration with universities and research institutions in the Northeast region, and spans three days from December 7th to December 9th in the Yorktown Auditorium. All are welcome to attend. For more information, please contact Mark Squillante (mss@us.ibm.com), Yingdong Lu (yingdong@us.ibm.com), or Soumyadip Ghosh (ghoshs@us.ibm.com).
We hope and anticipate to have this event rotate among the participating research institutions in the Northeast region on an annual basis.
The technical program is provided below.
Planned presenters and participants (and/or their students) include:
Sid Banerjee (Cornell)
Jose Blanchet (Columbia)
Chaitanya Bandi (Northwestern)
Xi Chen (NYU)
Frank E. Curtis (Lehigh)
Ton Dieker (Columbia)
Eugene Feinberg (Stony Brook)
David Gamarnik (MIT)
Soumyadip Ghosh (IBM Research)
Paul Glasserman (Columbia)
Vineet Goyal (Columbia)
Itai Gurvich (Cornell)
Shane Henderson (Cornell)
Alan King (IBM Research)
Vikram Krishnamurthy (Cornell)
Costis Maglaras (Columbia)
Stephen Morse (Yale)
Giacomo Nannicini (IBM Research)
Gordon Pang (Penn State)
Edieal J. Pinker (Yale)
Warren Powell (Princeton)
Kavita Ramanan (Brown)
Marty Reiman (Columbia)
Andrzej Ruszczyński (Rutgers)
David Shmoys (Cornell)
Mark Squillante (IBM Research)
Tonghoon Suk (IBM Research)
Huseyin Topaloglu (Cornell)
Chai Wah Wu (IBM Research)
Wei Xie (RPI)
David Yao (Columbia)
Quanyan Zhu (NYU Polytech)
Recommended Hotels:
Holiday Inn, MT KISCO

Address: 1 Holiday Inn Dr, Mt Kisco, NY 10549

Telephone: 1-914-241-2600

No IBM rate, regular prices at $118/night for next week. 12-15 mins drive to T.J. Watson.

Holiday Inn Express PEEKSKILL

Address: 2 John Walsh Boulevard, Peekskill, NY, 10566

Telephone: 1-914-7435700

IBM rate. $108-116/night. 15-20 mins from T.J. Watson*

Hampton Inn White Plains TARRYTOWN

Address: 200 West Main Street, Elmsford, NY, 10523

Telephone:1-914-592-5680

IBM rate. $144/night. 20-25 mins from T.J. Watson*
*: You might be able to get lower price from other travelling services and websites.
Technical Program Schedule
December 7 (Yorktown Auditorium)
7:30 – 8:00 Coffee and light breakfast
8:00 – 8:30 Welcome and Opening Remarks
Arvind Krishna, Senior Vice President, Director of Research, IBM Research
Session I
8:30 – 9:00 Production Planning with Risk Hedging
David D. Yao, Columbia University
9:00 – 9:30 Taylor-ed DPs: Between Dynamic Programming and Brownian Control Problems
Itay Gurvich, Cornell University
9:30 – 10:00 Inventory Management for Assemble-to-Order Systems with General Bill of Materials and Deterministic Lead Times
Marty Reiman, Columbia University
10:00 – 10:30 Fully Polynomial Time (Σ, Π)-Approximation Schemes for Continuous Nonlinear Newsvendor and Continuous Stochastic Dynamic Programs
Giacomo Nannicini, IBM Research
10:30 – 11:00 Coffee break
Session II
11:00 – 11:30 The Statistics of Data-driven Distributionally Robust Optimization via Optimal Transport
Jose Blanchet, Columbia University
11:30 – 12:00 Sparse High Dimensional Linear Regression with Binary Coefficients
Ilias Zadik, MIT
12:00 – 12:30 Bayesian Decision Process for Cost-Efficient Dynamic Ranking via Crowdsourcing
Kevin Jiao, New York University
12:30 – 13:30 Lunch
Session III
13:30 – 14:00 Observational Learning and Abandonment in Congested Systems
Costis Maglaras, Columbia University
14:00 – 14:30 The Information-Collecting Vehicle Routing Problem: Stochastic Optimization for Emergency Storm Response
Lina Al-Kanj, Princeton University
14:30 – 15:00 Minimizing Multimodular Functions and Allocating Capacity in Bike-Sharing Systems
Daniel Freund, Cornell University
15:00 – 15:30 Piecewise Affine Policies for Two-Stage Adjustable Robust Optimization
Omar El Housni, Columbia University
15:30 – 16:00 Coffee break
Session IV
16:00 – 16:30 Social Learning POMDPs
Vikram Krishnamurthy, Cornell University
16:30 – 17:00 Interactive Advertising using POMDPs: A Multiple Stopping Approach
Sujay Bhatt H.R., Cornell University
17:00 – 17:30 New Uncertainty Models for Stochastic Dual Dynamic Programming
Alan King, IBM Research
December 8 (Yorktown Auditorium)
8:30 – 9:00 Coffee and light breakfast
9:00 – 9:15 Welcome and Opening Remarks
Dario Gil, Vice President, Science and Solutions, IBM Research
Session I
9:15 – 9:45 Risk-Averse Control of Partially Observable Markov Systems
Jingnan Fan, Rutgers University
9:45 – 10:15 Risk-Averse Control of Continuous-Time Markov Chains
Andrzej Ruszczyński, Rutgers University
10:15 – 10:45 Risk-Averse Control of Diffusion Processes
Jianing Yao, Rutgers University
10:45 – 11:00 Coffee break
Session II
11:00 – 11:30 Rare Event Estimation For Gaussian Random Vectors
Ton Dieker, Columbia University
11:30 – 12:00 Efficient Monte Carlo Methods for Stochastic Optimization
Soumyadip Ghosh, IBM Research
12:00 – 12:30 Pricing under Estimation Risk
Richard Neuberg, Columbia University
12:30 – 13:30 Lunch
Session III
13:30 – 14:00 Reducing Undiscounted Markov Decision Processes and Stochastic Games with Unbounded Costs to Discounted Ones
Jefferson Huang, Cornell University
14:00 – 14:30 Delay, Memory, and Messaging Tradeoffs in Distributed Service Systems
Martin Zubeldia, MIT
14:30 – 15:00 Sensitivity Analysis of Reflected Diffusions in Polyhedral Cones
David Lipshutz, Brown University
15:00 – 15:30 Scheduling using Interactive Optimization Oracles in Constrained Queueing Networks
Tonghoon Suk, IBM Research
15:30 – 16:00 Coffee break
Session IV
16:00 – 16:30 A Sequential Algorithm for Solving Nonlinear Optimization Problems with Chance Constraints
Frank E. Curtis, Lehigh University
16:30 – 17:00 A Distributed Observer for a Time-Invariant Linear System
Lili Wang, Yale University
17:00 – 17:30 A Distributed Algorithm for Computing a Common Fixed Point of a Family of Paracontractions
Daniel Fullmer, Yale University
17:30 – 18:00 STORM: STochastic Optimization using Random Models
Matt Menickelly, Lehigh University and IBM Research
December 9 (Yorktown Cafeteria Annex in AM and Yorktown Auditorium in PM)
8:00 – 8:30 Coffee and light breakfast
Session I
8:30 – 9:00 Ergodic Control of Parallel Server Networks in the Halfin-Whitt Regime
Gordon Pang, Pennsylvania State University
9:00 – 9:30 Stability and Control of Stochastic Viral Propagation Processes
Chai Wah Wu, IBM Research
9:30 – 10:00 Assortment Optimization and Pricing under the Markov Chain Choice Model
Huseyin Topaloglu, Cornell University
10:00 – 10:30 Coffee break
Session II
10:30 – 11:00 Central Limit Theorems for Composite Risk Functionals
Darinka Dentcheva, Stevens Institute of Technology
11:00 – 11:30 Bounds on the Cost of Risk in Sample-Based Mean-Risk Models
Gregory J. Stock, Stevens Institute of Technology
11:30 – 12:00 Risk-Aversion in Classification Problems
Constantine Vitt, Rutgers University and Honeywell

12:00 – 13:00 Lunch
Session III
13:00 – 13:30 Recent Developments for Markov Decision Processes Motivated by Inventory Control Applications
Eugene A. Feinberg, Stony Brook University
13:30 – 14:00 Structure of Optimal Solutions to Periodic-Review Total-Cost Inventory Control Problems
Yan Liang, Stony Brook University
14:00 – 14:30 Robust Wait Time Estimation in General Resource Allocation Systems
Chaitanya Bandi, Northwestern University
14:30 – 15:00 On Delay-Optimal Scheduling for a General Class of Input-Queued Switches
Mark S. Squillante, IBM Research
15:00 – 15:30 Coffee break
Session IV
15:30 – 16:00 Ranking and Selection: Strong Statistical Guarantees on 1000 Cores
Shane Henderson, Cornell University
16:00 – 16:30 A Simulation-Based Prediction Framework for Dynamic Decision Making
Yuan Yi, RPI
16:30 – 17:00 Optimization and Market Design for On-Demand Vehicle-Sharing
Siddhartha Banerjee, Cornell University
17:00 – 17:30 A Game-Theoretic Approach to Design Secure and Resilient Distributed Support Vector Machines
Rui Zhang, New York University