<! -- ========================== GROUP NAME ========================== ->
links
<! -- ========================== GROUP PEOPLE ========================== -> <! -- ========================== GROUP PAGES/TABS ========================== ->
Collaborative AI - Projects
<! -- ========================== PAGE CONTENT ========================== ->
Featured Projects

Please contact Gyana Parija (gyana.parija@in.ibm.com) for more information on any of the following projects.
Cogniculture
We define Cogniculture as the art, science, technology and business involved in the cultivation and breeding of cognitive agents (human and machines) living in a complex adaptive ecosystem and collaborating on human computation for producing essential ingredients (food, energy, safety etc) necessary for enhancing [humanity-centric] social goods while promoting sustenance, survival, and evolution (growth) of the agents' lifecycle.

Scientific study of Cogniculture can be called Cognicultural Science, as opposed to Cognitive Science which is defined as the interdisciplinary, scientific study of the mind and its processes.

As social machines begin to become all pervasive, it's imperative that they need to acquire and exhibit the traits that vastly improve their acceptability and adaptability in humanity-centric complex adaptive eco-systems. Human computation is the key differentiator to not only improve the quotient of trust, reciprocity and likeability but also allay the fears and concerns associated with proliferation of cognitive systems. In this initiative, we aim to develop next-gen social machines to acquire necessary socio-cultural adaptability skills to survive (e.g. protect from environmental threats), live (e.g. achieve self-sustenance), and thrive (e.g. co-create far superior social welfare) in such a civilization. The innovations and development in this area entail cross discipline research including Sociology, Psychology, Cognitive Sciences, Neuro Sciences, Physiology, etc.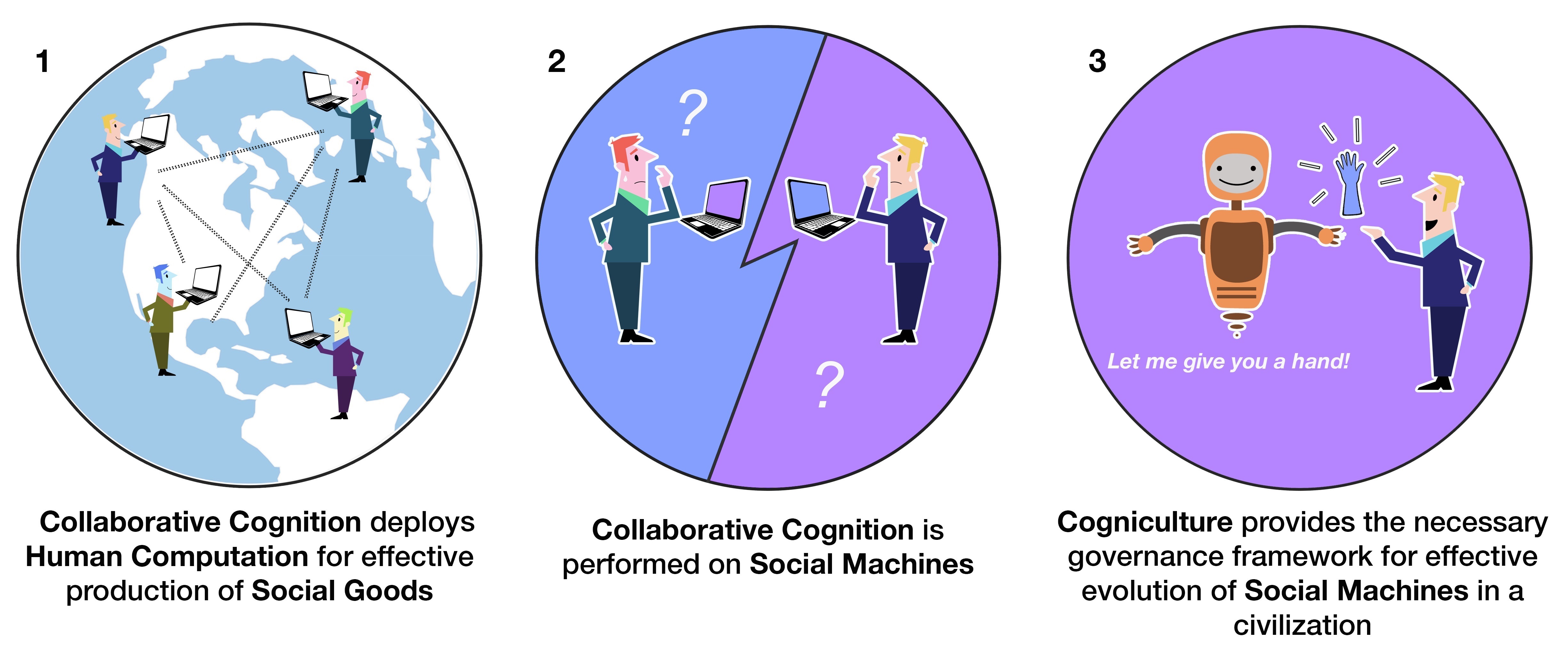 Scientific Challenges in Collaborative Decision Making

Keywords - public goods game, social networks, complex adaptive systems.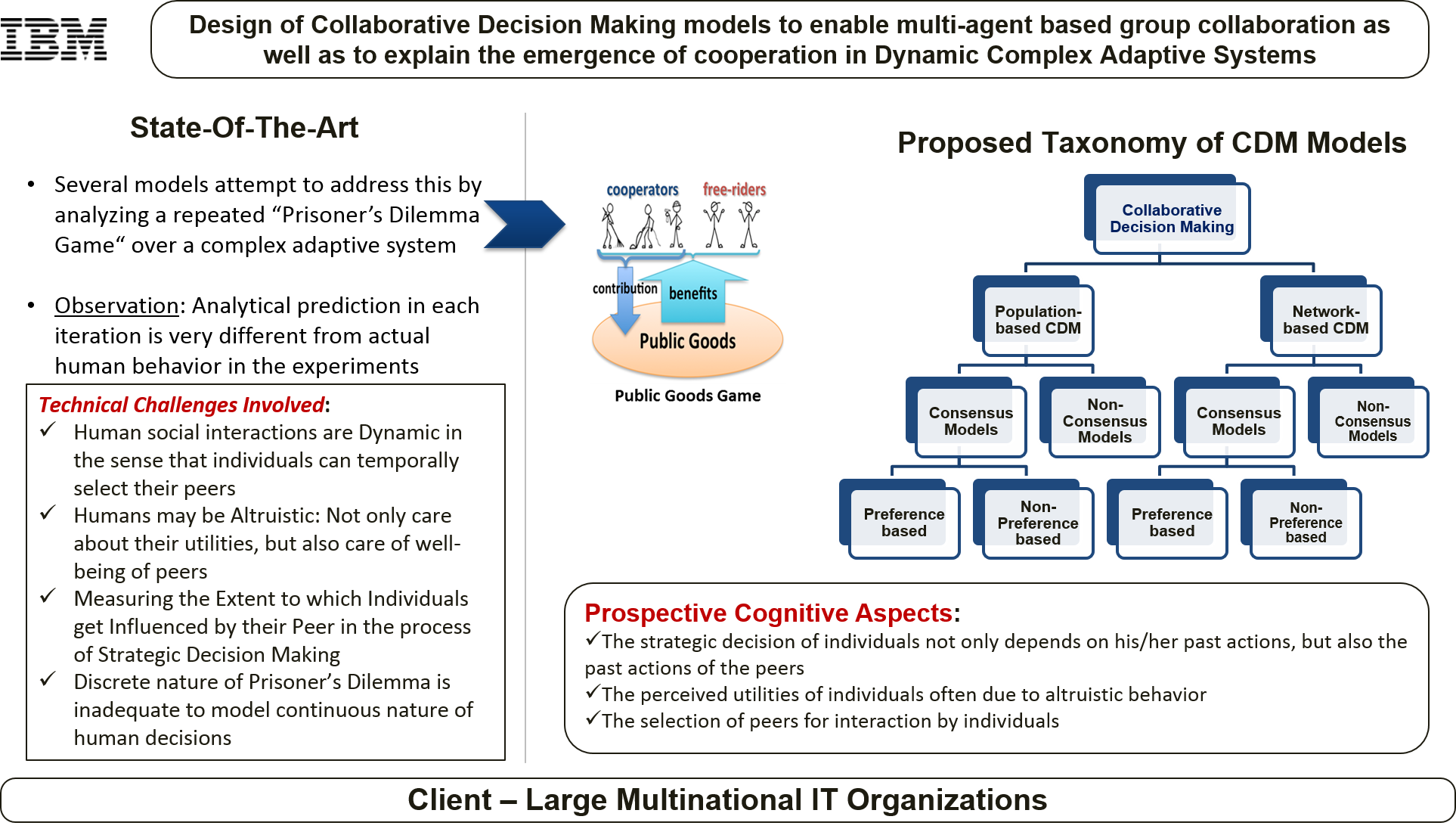 People
Current contributors
Biplab Ghosal
Sriram Vijay K11
Vaibhav Raizada
Tanu Bajpai
Qing QX Xia
Anish Jain
Ragnar Forssman
Khalid Siddiqui
Christian Toft-Nielsen
Past contributors
Manu Kuchhal
Nidhi Sagar
Ananya Stitipragyan
Desmond Cai
Pengqian Yu
Duc Thien Nguyen
Udit Sharma
Sachin Gupta
IBM Alumni
Sudhanshu Singh
Shrihari Vasudevan
Shweta Garg
Max Narayanan
Rishi Saket
Sarthak Ahuja
Manish Kataria
Monalisa Mohanty
Harit Vishwakarma
Ramasuri Narayanam
Karthik Visweswariah
Santosh Srivastava
Salil Gupte
Nidhish Pathak
Vishaal Munusamy Kabilan
Joydeep Mondal