IBM 701 + Symbolic Assembler
Machine Organization Accomplishment | 1952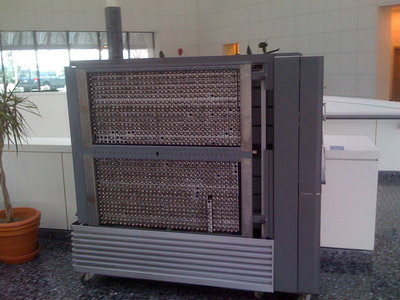 IBM researcher: Nathaniel Rochester
Where the work was done: IBM T.J. Watson Research Center

What we accomplished: (From Wikipedia):

The IBM 701, known as the Defense Calculator while in development, was announced to the public on April 29, 1952, and was IBM's first commercial scientific computer.Its business computer siblings were the IBM 702 and IBM 650. It was based on the IAS machine.
[Nathaniel Rochester] wrote the first symbolic assembler, which allowed programs to be written in short, readable commands rather than pure numbers or punch codes.
Related links: Wikipedia Entry for 701, IBM Webpage for 701

Image credit: Wikipedia, CC BY-SA 2.0, Dan - Flickr: IBM 701
BACK TO IBM RESEARCH ACCOMPLISHMENTS