CICS
Middleware and Datastores Accomplishment | 1969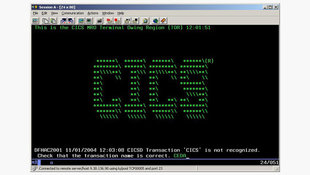 IBM researcher: TBD
Where the work was done: IBM T.J. Watson Research Center
What we accomplished: Customer Information Control System (CICS®) is a family of mixed language application servers that provide industrial-strength, online transaction management and connectivity for mission-critical applications on IBM Mainframe systems under z/OS and z/VSE. If you have ever withdrawn money from an ATM, taken out an insurance policy, paid a utility bill or shopped in a large retail store, then you have most likely used CICS. CICS is all about processing the world's transactions, securely and reliably, day in and day out. According to Personal Computer Magazine: "CICS is probably the most successful piece of software of all time . . . It is the mainstay of business computing throughout the world . . . Millions of users unknowingly activate CICS every day, and if it were to disappear the world economy would grind to a halt."
CICS originally was developed in the United States at an IBM Development Center in Des Plaines, Illinois, beginning in 1966 to address requirements from the public utility industry. The first CICS product was released in 1968, named Public Utility Customer Information Control System (PU-CICS). It became clear immediately that it had applicability to many other industries, so the Public Utility prefix was dropped. CICS owes its early popularity to its relatively efficient implementation when hardware was very expensive, its multi-threaded processing architecture, its relative simplicity for developing terminal-based real-time transaction applications, and many open-source customer contributions, including debugging and feature enhancement.
Related links: CICS family; Can Big Iron Run New Era Web Applications?

Image credit: IBM
BACK TO MIDDLEWARE and DATASTORES
BACK TO IBM RESEARCH ACCOMPLISHMENTS