REXX Language and Incremental Interpreter Compiler
Programming Languages Accomplishment | 1979 - 1982
IBM researcher: Mike Cowlishaw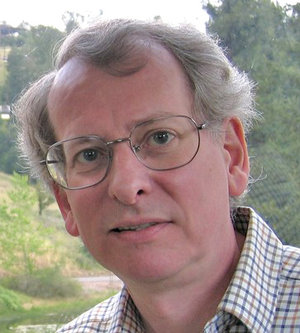 Where the work was done: TBD
What we accomplished: Cowlishaw developed the REXX language and incremental interpreter compiler, techniques that would later make Java a viable production programming language. It was an early example of a high level scripting language that used modern programming constructs and ran on multiple operating systems.
Related links: Wikipedia Entry

Image credit: Self-portrait, CC BY-SA 3.0 File: Mike Cowlishaw 2005.jpg.
BACK TO PROGRAMMING LANGUAGES
BACK TO IBM RESEARCH ACCOMPLISHMENTS