contact information
Research Staff Member, In-memory computingIBM Research - Zurich +41
44
724
88
79
links
profile
Short biography
Irem Boybat is a Research Staff Member at the In-memory computing group of IBM Research – Zurich, Switzerland. Prior to joining IBM – Research Zurich, Irem was a research scholar at IBM Research – Almaden, San Jose, California with similar research focus. She received her Ph.D. degree in Electrical Engineering from Ecole Polytechnique Federale de Lausanne (EPFL), Switzerland, in 2020. Previously, she had obtained an M.Sc. degree in Electrical Engineering from EPFL, Switzerland, in 2015, and a B.Sc. degree in Electronics Engineering from Sabanci University, Turkey, in 2013. Her research interests include in-memory computing for AI systems, neuromorphic computing, and emerging resistive memory. She was a co-recipient of the 2018 IBM Pat Goldberg Memorial Best Paper Award and a co-recipient of the 2018 IBM Research Division Award on neuromorphic computing using phase-change memory devices. She was awarded the 2020 EPFL PhD Thesis Distinction in Electrical Engineering.
Announcements
- HiPEAC 2021 Tutorial "Using gem5 and RISC-V simulation to enable the optimization of heterogeneous architectures" now available on Youtube!
- We are collecting scientific articles, perspectives, reviews and commenteries for Frontiers Research Topic: Hardware for Artificial Intelligence (co-edited by A. Serb, M. Payvand, I. Boybat and O. Rhodes).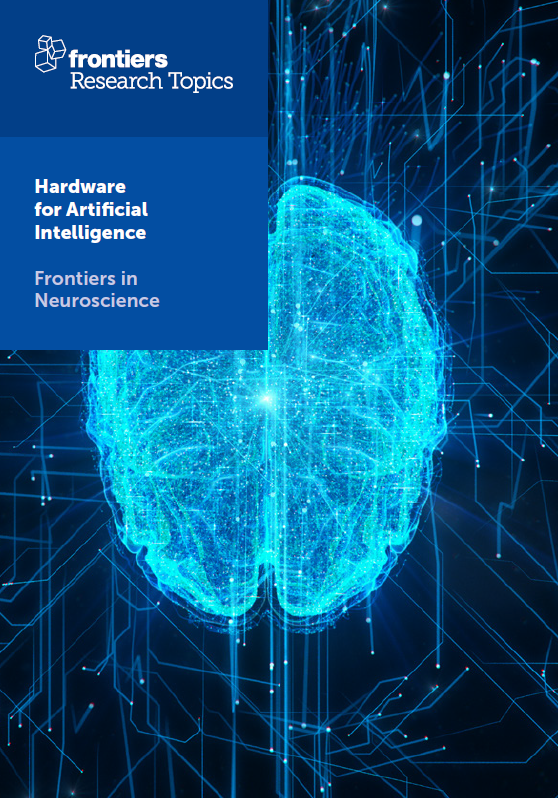 Selected Talks, Lectures
- Invited talk, Forum "Next Generation Computing" at IEEE Custom Integrated Circuits Conference (CICC), April 2022
- Invited lecture, APROPOS/DELTA Winter School 2022: "Approximate Computing and Machine Learning", February 2022
- Invited talk, at webinar series "Semiconductors for breakfast" by the DPG Association of Semiconductor Physics, March 2021
- Talk, Barcelona School of Informatics of Universitat Politecnica de Catalunya, March 2021 (link to event here)
- Tutorial talk, High Performance and Embedded Architecture and Compilation (HiPEAC), Budapest, Hungary, January 2021 (recording available here)
- Invited talk, Symposium "Advanced neuromorphic computing hardware: Towards efficient machine learning" at DPG Spring Meeting, Dresden, Germany, March 2020 (cancelled)
- Invited panelist, "Women in Tech 2020", Stockholm, Sweden, March 2020 (live-streamed video available here)
- Invited talk, "Women in Tech 2020", Stockholm, Sweden, March 2020 (live-streamed video available here)
- Invited talk, "Jubilee Seminar: Peak Human?" at Royal Swedish Academy of Engineering Sciences, Stockholm, Sweden, December 2019 (live-streamed video available here)
- Invited talk, "Neuromorphic Computing day" at Sabanci University, Istanbul, Turkey, April 2019
- Invited talk, "Neuromorphic computing and hardware Gothenburg - Stockholm joint workshop", Stockholm, Sweden, December 2018
- Invited talk, Ecole Polytechnique Federale de Lausanne (EPFL), Lausanne, Switzerland, May 2018
In the news
- EU H2020 SPEAR Podcast (2022): Women of WiPLASH
- EETimes (2022): In-Memory Computing, AI Draws Research Interest
- YouTube (2021): Panel on Human-like AI – Neurosymbolic AI & Neuromorphic computing research (-2:05:00)
- EPFL (2020): EPFL PhD thesis Distinction in Electrical Engineering 2020 laureates
- Nature - Behind the paper (2020): Accurate deep neural network inference using computational phase-change memory
- IBM blog (2020): Iso-accuracy deep learning inference with in-memory computing
- NyTeknik news article (2020): How IBM wants to make AI systems 1,000 times more efficient
- IBM blog (2020): International Women's day: Celebrating Science
- Sabanci University blog (2020): President Yusuf Leblebici graduates his 50th PhD student
- IEEE Solid-state Circuits Society announcement (2020): ISSCC Rising Stars 2020 Workshop
- IBM blog (2018): Novel synaptic architecture for brain inspired computing
- IBM blog (2018): Machine learning for analog accelerators
- IBM blog (2018): The future of AI needs better compute: hardware accelerators based on analog memory devices