<! -- ========================== GROUP NAME ========================== ->
links
<! -- ========================== GROUP PEOPLE ========================== -> <! -- ========================== GROUP PAGES/TABS ========================== ->
Computer Science - overview
<! -- ========================== PAGE CONTENT ========================== ->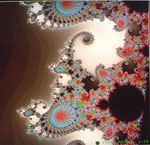 IBM computer scientists have been at the forefront of scientific and technological innovation in a broad range of research areas. They have made pioneering contributions in artificial intelligence, high-speed processor design, computer architecture, natural language processing, programming languages, optimizing compilers, operating systems, storage systems, computer-supported cooperative work, databases, speech recognition, integer programming and service-oriented architectures, to name a few.
---
Notable Computer Scientists Past and Present Computer scientists who made IBM Research famous; Award recipients; Josef Raviv Fellowship recipients
Our Work Environment IBM Research Labs
Research Critical to IBM and the World Timelines, press releases, story archives, patent portfolios, YouTube videos
A Career in Computer Science at IBM Research Advice from new and long-time IBM researchers
---
NEWSMAKERS
Inside IBM Research. Audio podcast features short presentations on subjects ranging from micropayments to Ebola research.

IBM Research Blog. IBM researchers from worldwide labs summarize innovations in big data, cloud analytics, cognitive science and many other topics in computer science, electrical engineering and mathematical sciences.
IBM Research: Latest breakthroughs and innovations Articles and videos about research applications in industry, medicine and social science.
Pat Goldberg Memorial Best Paper Awards. Recipients of annual awards, sponsored by Professional Interest Communities (PIC), for papers high in technical significance and impact on computer science, electrical engineering and mathematical sciences.
Last updated on August 17, 2015

Related IBM Research links
General Resources
Resources for students